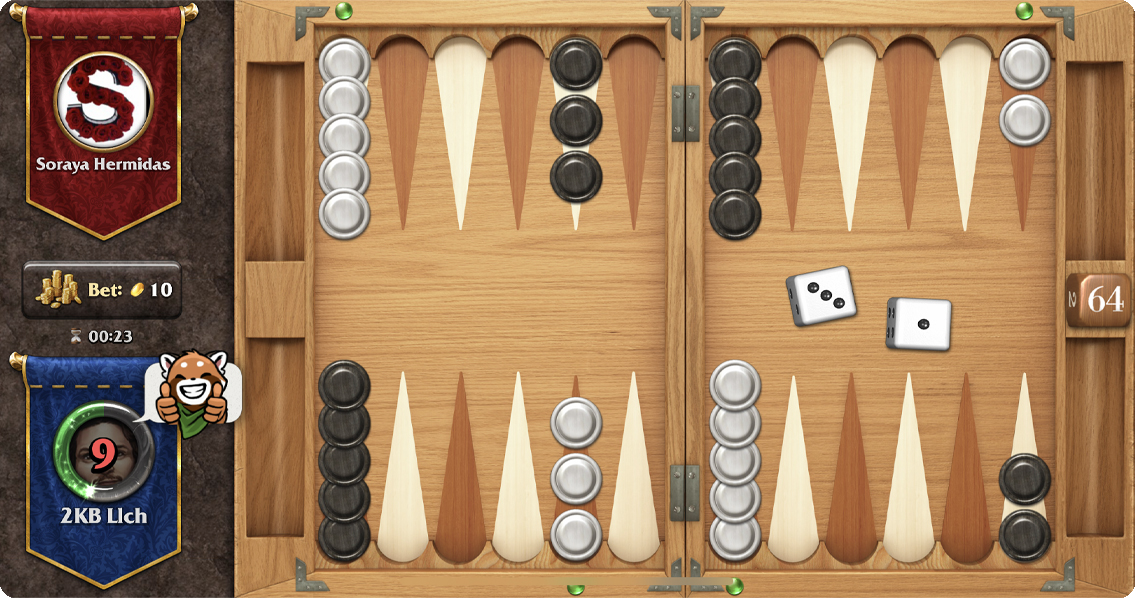 Our online server enables you to challenge players on any device, as long as you have an internet connection. Registration is straightforward, and you can even use your Google account to log in.
After registering, connect with other players, communicate through built-in mail and chat, personalize your profile, and participate in tournaments. Share your achievements in the hall of fame and improve your skills by challenging more experienced players.
The widely recognized Elo system provides an easy way to compare yourself to others and find your place in the ranking. Take a break by watching games or invite a friend for a casual backgammon match.