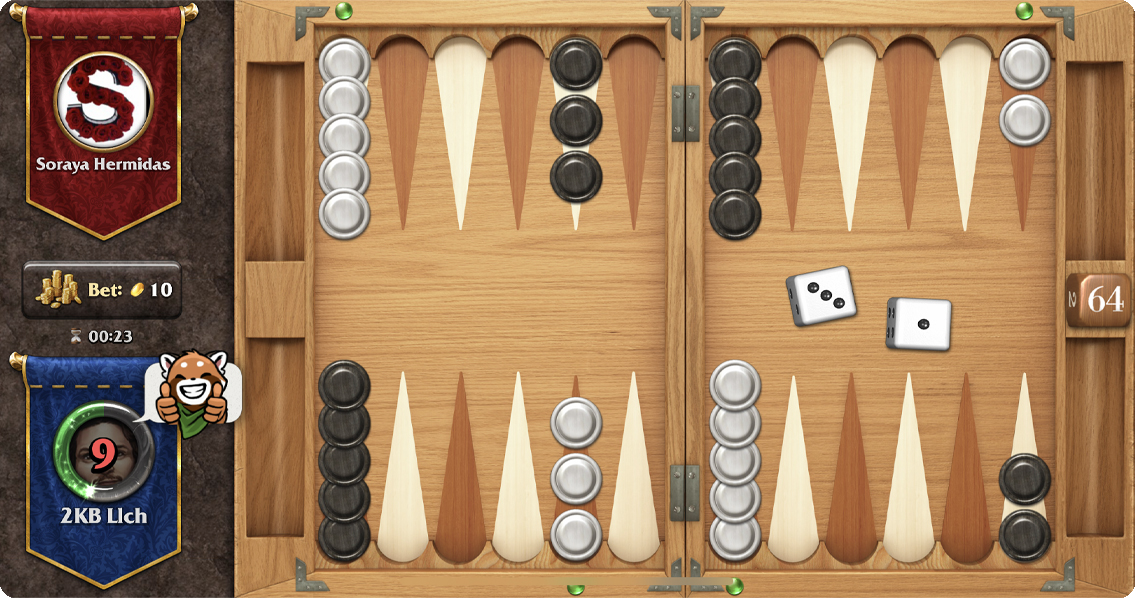 Our developed online server allows you to challenge any player on any device. As long as you have an internet connection, registration is quick and easy. You can even use your social network account such as Facebook to log in.
Once you have registered, start making friends, communicating with others via built-in mail and chat, personalising your profile and participating in tournaments. Boast with your achievements in the hall of fame and achieve the highest level of mastery by challenging more experienced players.
World renowned Elo system offers an easy way to compare yourself to others and find your place in the ranking. Take a break by spectating games or send an invitation to a friend to join you on a relaxed evening's backgammon match.