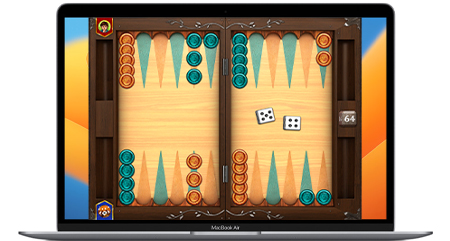 Masters of Backgammon allows you to enjoy the oldest board game on earth on a wide variety of devices. Delightful graphics, several distinctive board designs and developed features will attract beginners and experienced players alike.
The app supports both single player and multiplayer game modes, friend lists, chat and private messages among users.
If you are new to backgammon, take advantage of our Help section and learn the rules of Backgammon, Nackgammon, Old English backgammon, Tavla and Narde. Experienced players will love the Elo rating system, tournaments, achievement list, detailed game and dice roll statistics.